Copyright 2011 Best Energy Corp. All rights reserved.
417 Watts Dr. Bakersfield, CA 93307
Phone: (661) 827-1121
Email: info@bestenergycorp.com
www.bestenergycorp.com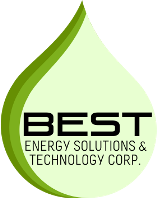 BEST Energy Solutions and Technology Corp. (dba: BEST Corp.) is a global company headquartered in Bakersfield, California. BEST Corp. is a research and development company, and supplier, producer and distributor of petroleum additives, petroleum based fuels, renewable fuels, engine technologies, and petrochemical technologies. As a supplier, Best Corp provides products and services both domestically and internationally.

American Cancer Society

American Red Cross

Make A Wish Foundation

March of Dimes

The Arthritis Foundation

C.A.R.E.

Wounded Heroes Foundation

Small Miracles Foundation

ASO -Cooks supporting our troops

Local disadvantaged Elementary Schools